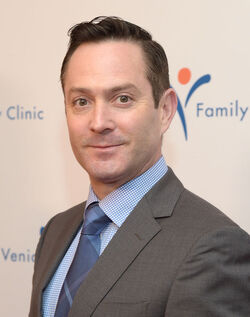 Thomas Lennon is an American actor, comedian, screenwriter, producer and director. He is probably most well known for his role as Lieutenant Jim Dangle on the Comedy Central series Reno 911!, but his credits also include The League, Party Down, How I Met Your Mother, The Dark Knight Rises, and more. He plays Felix Unger on the CBS series The Odd Couple.
Ad blocker interference detected!
Wikia is a free-to-use site that makes money from advertising. We have a modified experience for viewers using ad blockers

Wikia is not accessible if you've made further modifications. Remove the custom ad blocker rule(s) and the page will load as expected.